Support Tikva Wolf's work on Patreon and get special perks such as: ongoing access to behind-the-scenes comic brainstorming and outtakes, exclusive PDF downloads, and even personalized packages! Or just follow FREE for updates.
Tikva Wolf is most well-known for the webcomic Kimchi Cuddles, which has been drawing from real life stories and experiences in alternative relationships since 2013. Kimchi Cuddles' authentic vulnerability is relatable to anyone regardless of relationship or sexual orientation, but often has a focus on polyamorous, queer, and genderqueer topics.
Kimchi Cuddles has been translated to several different languages by fans worldwide!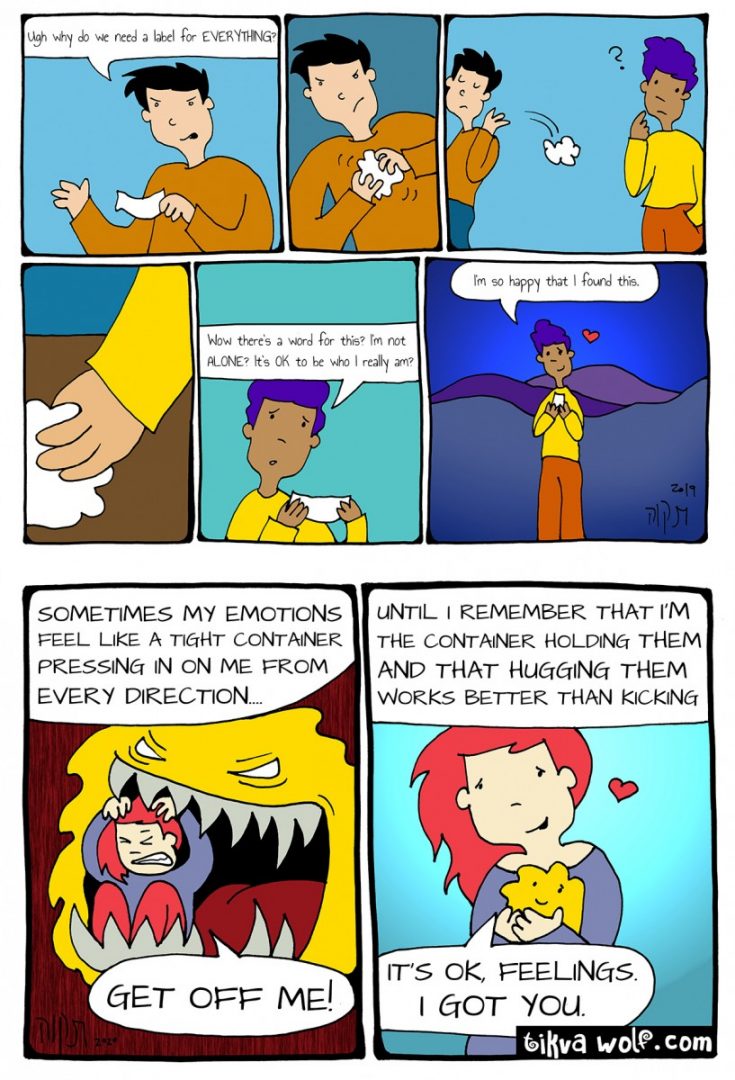 Graphic Novels and comic compilations

Kimchi Cuddles in Translation